Since 2012, SITE Trampoline has been Queenstown and Wanaka's home for action sport progression. Helping inspire, encourage and develop the progression in freestyle sports at a world class level.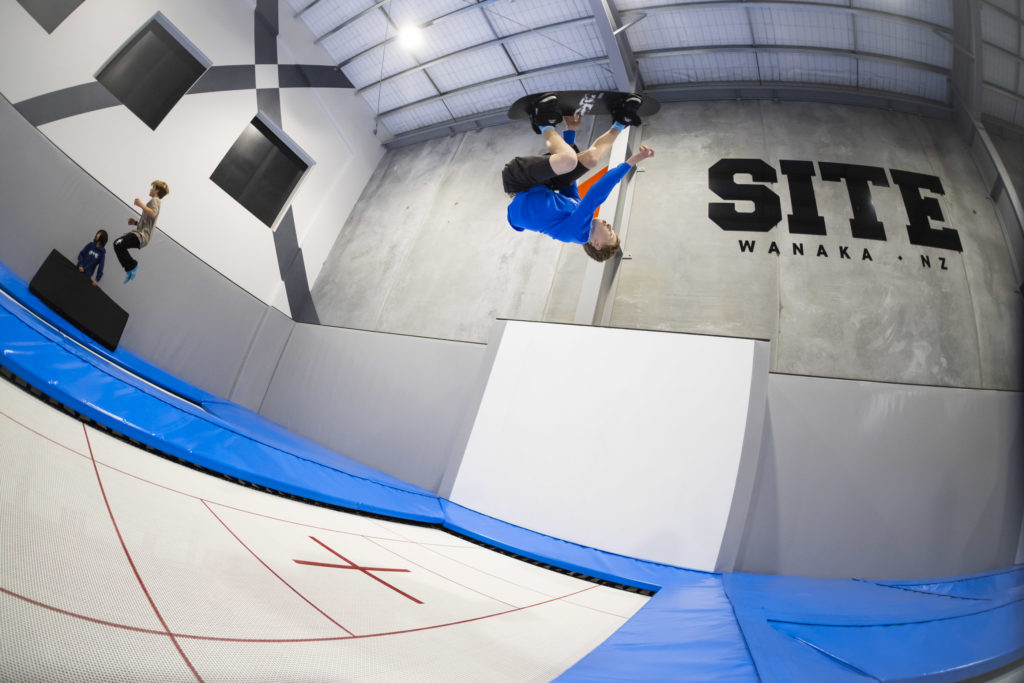 Freestyle Progression
SITE was born out of a passion for learning and fast progression in 2012 in an old mechanics garage. Over the past decade we have delved into as many progression hacks, tools, tips, and coaching methods as possible to find the core methodologies behind the most prolific athletes and learners. Whether you are a skier, snowboarder, skateboarder, biker, trampolinist, parkour enthusiast, or involved in any other action sport, we will have progression tools to help you take your skills to the next level.
Our path to progression
We believe that any goal can be accomplished if you can visualise your path to reach it. By breaking large goals into small and attainable pieces you can achieve things that you never would have believed to be possible. Our training tools revolve around this ideal. From understanding the trick within a trick, to physical tools that allow you to break a trick into multiple pieces, we provide the framework to help you change the way you think about your potential and the challenges that lie before you.